Stimulus Check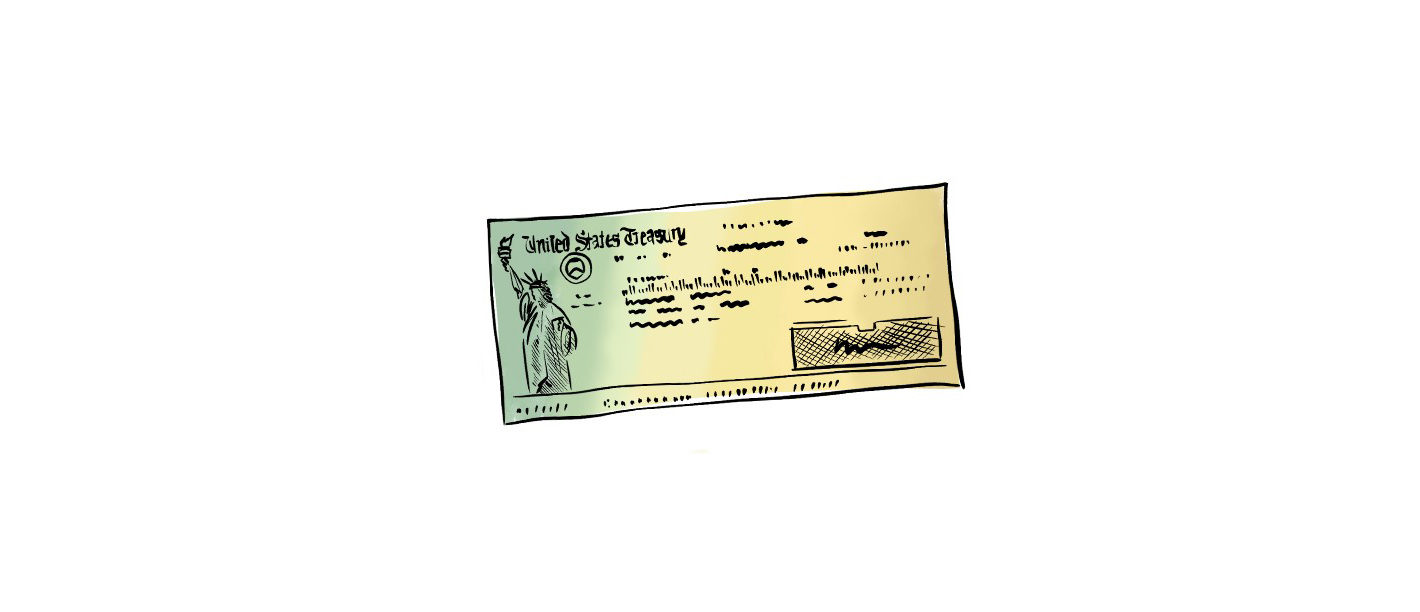 UPDATE: Your stimulus check may be arriving in the form of a card. They arrive in a plain envelope so be careful not to throw it away! Here is the information from the IRS website:
Nearly four million people are being sent their Economic Impact Payment by prepaid debit card, instead of paper check. The determination of which taxpayers receive a debit card was made by the Bureau of the Fiscal Service, another part of the Treasury Department that works with the IRS to handle distribution of the payments.
These Economic Impact Payment Cards arrive in a plain envelope from Money Network Cardholder Services. The Visa name will appear on the front of the card; the back of the card has the name of the issuing bank, MetaBank®, N.A. Information included with the card will explain that the card is an Economic Impact Payment Card.
Those who receive Economic Impact Payment by prepaid debit card can do the following without any fees.
Make purchases online and at any retail locations where Visa is accepted
Get cash from in-network ATMs
Transfer funds to their personal bank account
Check their card balance online, by mobile app, or by phone
This free, prepaid card also provides consumer protections available to traditional bank account owners, including protection against fraud, loss, and other errors.
The card will come with instructions on how to activate and use it. Learn more at www.eipcard.com.
The EIPCard website also includes an FAQ including instructions on how to transfer the funds to your bank account. You may also visit your nearest BFCU location for assistance.
The Coronavirus Aid Relief and Economic Security (CARES) Act is a $2 trillion stimulus package aimed at assisting those affected by the coronavirus (COVID-19) pandemic. A stimulus payment to millions of Americans is a part of the CARES Act. Eligible tax payers could receive a payment up to $1,200 for individuals or $2,400 for married couples. Parents may also receive up to $500 per qualified child.
Your stimulus payment will be deposited directly to the credit union or bank account you provided to the IRS for your 2019 tax refund, or 2018 refund if you haven't filed yet this year. If you are an SSI recipient who does not file a tax return, the payment will be made to the account you use for SSI direct deposit. If you did not use direct deposit for your 2018 or 2019 tax return, you will receive a check in the mail. You can check the payment status by going to irs.gov and selecting Get My Payment.