About Us
Contact Us

800-647-2328, option 4
Mon-Fri | 8:30am - 7pm
Sat. | 9am - 1pm
---
Additional Information
History
In 1954, Barksdale Federal was established to serve military and civilian personnel at Barksdale Air Force Base in Bossier City. While continuing to proudly serve the men and women, and their families, of Barksdale Air Force Base, we now serve over 1000 companies, associations, and churches. We are extremely excited about our opportunity to serve all people who live, work, worship or go to school in Bossier, Caddo, Webster, Grant, Rapides and Allen parishes by providing financial products and service delivery to enhance their economic well-being, including those of modest means. Barksdale Federal Credit Union was built on that foundation. That foundation is as important today as it was in 1954 and remains to be what differentiates us from other financial institutions. With assets exceeding $1 billion, we are the largest locally owned credit union in Louisiana.
Achievements
2020
We are proud to announce that we hit the $1.6 billion assets mark in April of 2020. This achievement is a testiment to our amazing and supportive members who continue to help us grow.
2019
Winner of the 2019 BBB Torch Award, Barksdale Federal Credit Union: Better Business Bureau Serving Northeast & Central Louisiana and the Ark-La-Tex. The Torch Award is the most prestigious award the BBB can present to a business. Being a recipient indicates that the business not only believes in the high ethical standards promoted by the BBB, but also consistently acts on them and integrates them into daily practice.
In December of 2019, Barksdale Federal Credit Union became Great Place To Work® Certified. This is a great achievement for our company, becasue it shows that we truely are a family. We value our employees and take pride in the work environment that we have created since our beginning in 1954. To see the full results of the employee survey, click the link below!
Barksdale Federal was named Business of the Year by the Minority Business Opportunity Awards Committee in June of 2019. "This award honors an established business that creates opportunities for minority businesses and/or minority individuals and has a strong philanthropic commitment to the community."
2018
In 2018, Barksdale Federal won Forbes Best-in-State Credit Union Award from a field of more than 5,400 financial institutions. This award recognizes the commitment to excellence that Barksdale Federal promises to its members. "The credit unoin with the top score over all is Louisiana-based Barksdale Federal Credit Union."
2017
May 2017 marked when Barksdale Federal became a multi-state credit union, merging with AMOCO East texas Federal Credit Union in Longview, Texas. Since that time, we have opened a second location in Longview on the corner of Airline and Skyline.
Annual Meeting
Annual meeting will take place Monday, August 10th at 5pm at 700 Northgate Road, Bossier City, LA 71112. For your safety, this will be a brief business meeting (no food nor prizes) with limited capacity. Meeting available online. You may submit questions in advance to AMquestions@bfcu.org.
Virgil Barnette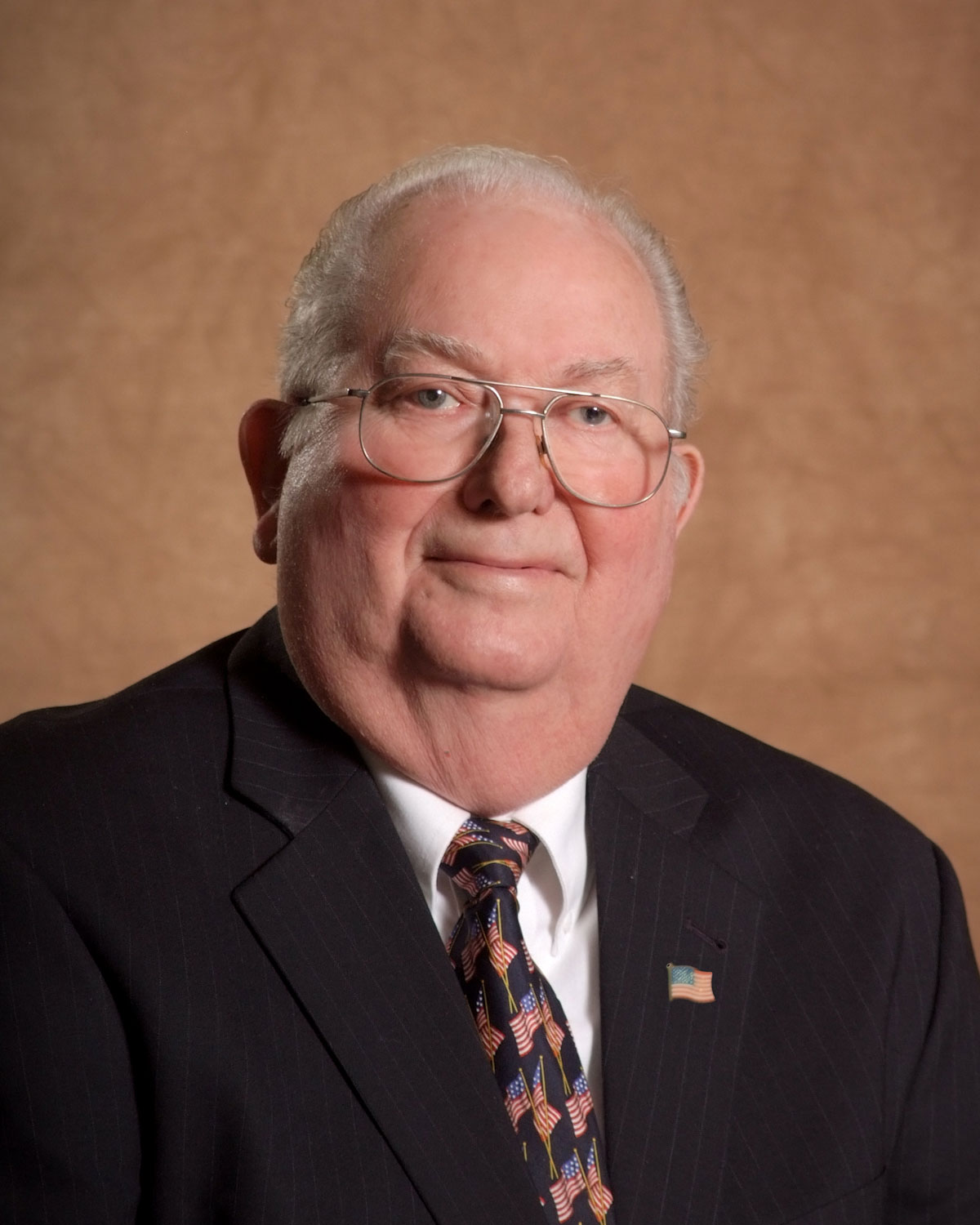 It is with great sadness that we announce the passing of Retired Chief Master Sergeant Virgil Barnette. Mr. Barnette served as Chairman of our Board of Directors for 40 years. He was not only our Chairman, but our friend.
Mr. Barnette was a man who epitomizes the term quiet leader. He was a good, principled, intelligent man who people wanted to follow. He recognized that as Chairman his words carried weight and he used them judiciously. When he spoke, everyone listened.
Barksdale Federal Credit Union has been very successful with Virgil as the Chairman and his decisions over the years have resulted in our credit union being one of the most successful financial institutions in the state.
Mr. Barnette would be the first to say none of this was him – it belongs first of all to the providence of our Lord and then he would give credit to the top quality of the board and management at Barksdale Federal Credit Union, and to the great working relationship the Board of Directors and management have had for so long. But to staff and official family, it has been Mr. Barnette's quiet and steady leadership that has been most instrumental in the growth and success of our credit union and its reputation within the credit union movement.
He was an extraordinary man with a very wonderful heart. Barksdale Federal Credit Union has been truly blessed to have had him on our side for so many years. It was an honor to know him and to work with him.
We send our love and prayers to Mr. Barnette's family. He will be forever missed.
Routing Number: 311175093